Insitu Development Consulting
A detailed and stylised capability statement brochure for a team of dedicated specialists.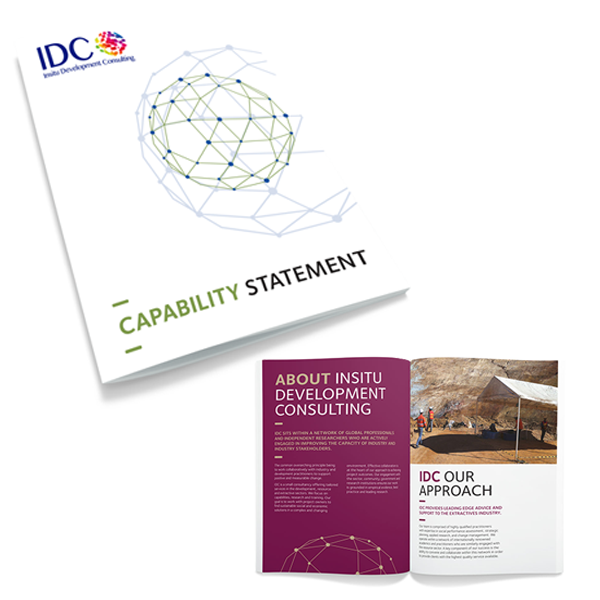 Insitu Development Consulting are a team of specialist researchers working with the minerals industry to improve social performance capacity. We worked with them to develop a capability statement outlining who they are, the work they do, and who they work with.

Back to our work
Visit website