Muval - The Platform for Interstate Removals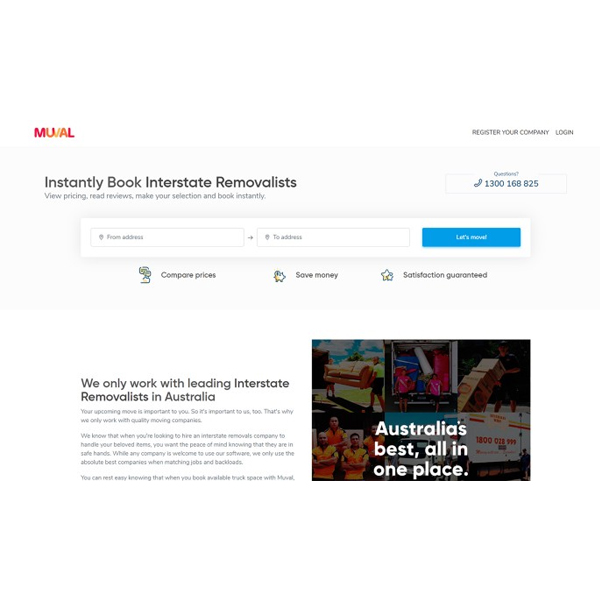 Muval (www.muval.com.au) is a platform that connects removal companies with people and businesses looking to move items locally or interstate. It removes the hassle of calling around to multiple quotes from different companies, while also driving efficiency and profitability in the removal industry.
Working with a fleet of vetted professional removalists, Muval utilises backloading where possible to reduce the costs of interstate relocation. Backloading is where you can book either spare space on existing moving truck routes or empty trucks on their return journey. Backloading can be much cheaper than hiring a truck and removalist team yourself. With backloading you are only paying for the space that your belongings take up on the truck. This avoids having to pay for the truck rental itself. Muval works with multiple removalist companies to ensure that you will get the best rate, whatever the route you take.
What is Backloading?
The world's largest cab company owns no cars and the world's largest accommodation provider owns no property. Now the best removalist company in Australia owns no trucks!
Interstate removal trucks move Australians to their new homes every day. Very often, these trucks are travelling with available space or unused capacity. Additionally, when a truck has delivered it's primary load, it often heads back to the depot empty.
Backloading is when you book the available truck space on a truck that's already booked with a primary load. It often means you may have to be slightly flexible on your pickup and delivery dates & times, but in turn it usually means big cost savings! Another benefit of backloading is that moving trucks are always available. Moving this way can allow you to take advantage of truck space if you need to move on short notice.
Muval works with the best removal companies in Australia to know when they have available space. We consolidate all that information, and help you find that available truck space when you need it.
Back to our work